Boat Building Projects in different countries
In the 1970's, Keith was living in Durban, South Africa and Pat was living in Montreal, Canada. They were both building boats. Keith was on his final of numerous boat building projects in South Africa, but this boat was the one he was building to go cruising in the Caribbean. Pat, a recent university graduate had her first job as the chief painter on a 56′ schooner project, being built on the Richelieu River in Quebec.
Keith's 40′ cruising sloop was launched in 1978 in Durban and in 1980 he and his crew sailed it to the island of St Maarten making landfalls in Ascension Island and Grenada. His boat, 'Stoney' was a Hartley 39 Design with a modified deck so he could have a flush deck.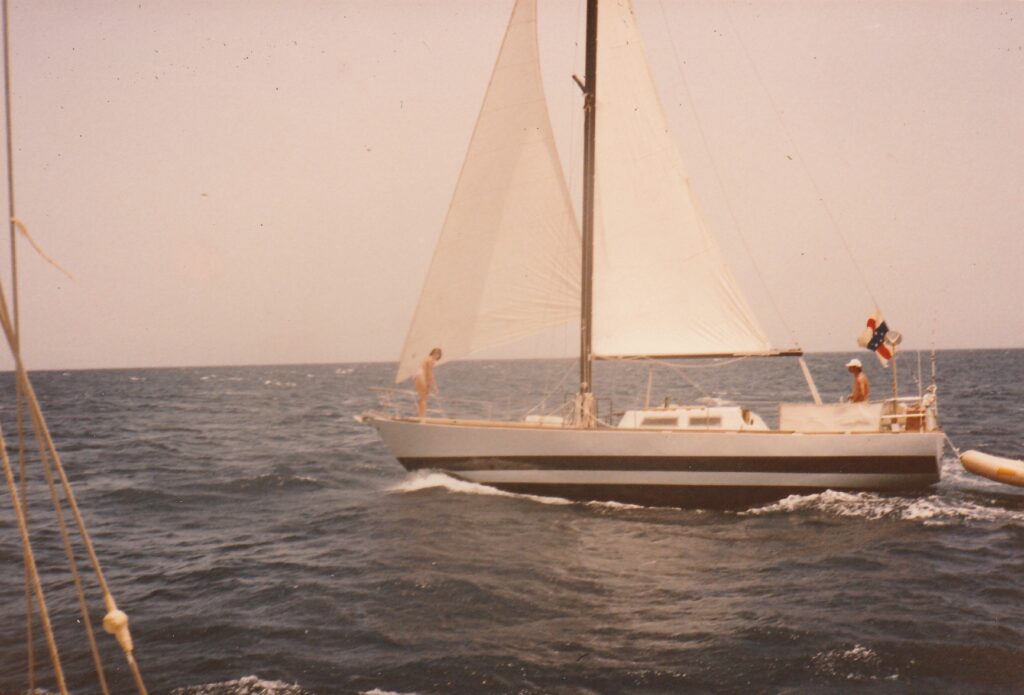 There were lots of South Africans building boats in the seventies, many of whom arrived in the Caribbean and set up businesses and are still there now.
In order to leave South Africa in a pleasure craft, Keith had to take a serious course in boating to be allowed to go, and needed to be able produce documentation that he was qualified to sail a boat over 6 metres in length.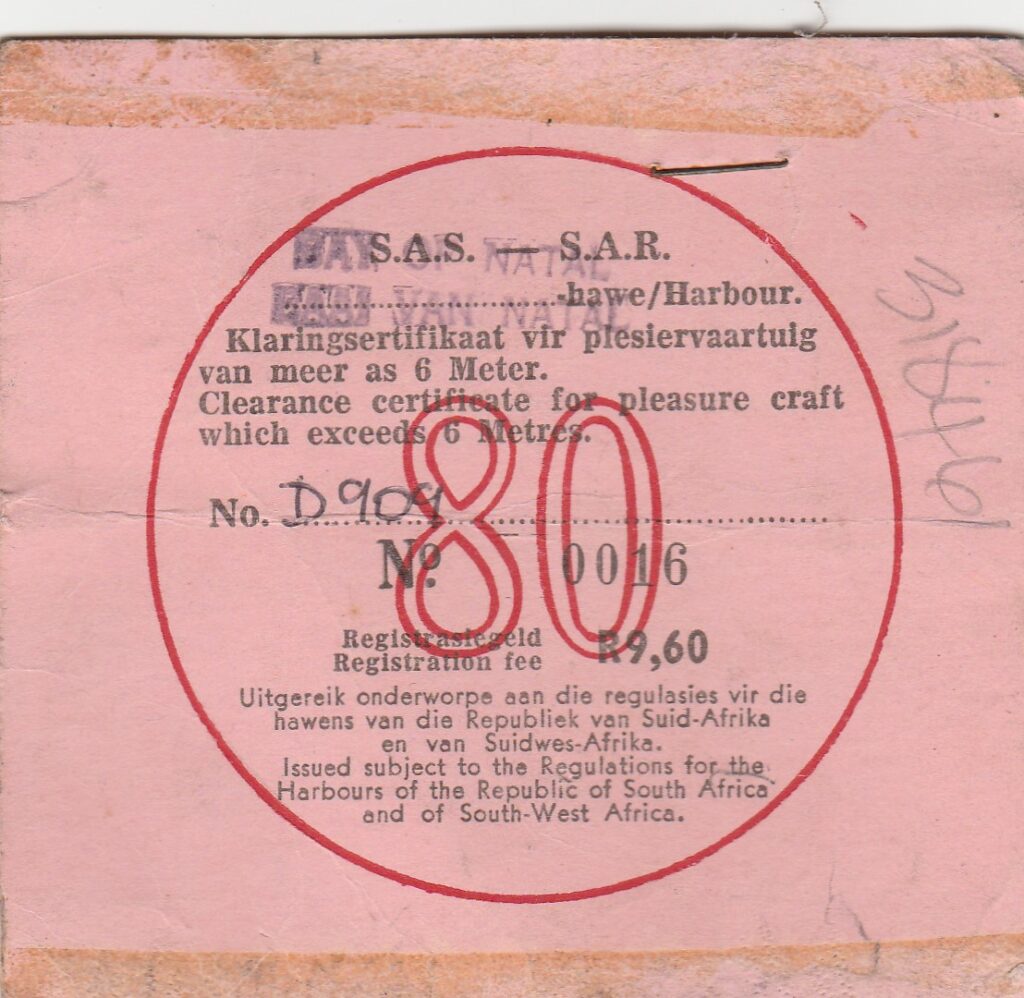 In 1977, the 56′ aluminum Palmer Johnson hull that was to become the schooner  L'Escapade ll arrived at Marina Gosselin in St Paul L'ile aux Noix. A very 'green' boat painter started work painting and varnishing  every surface of that boat. Launched in the fall of 1978, L'Escapade ll had 4 'staterooms' three heads, full fridge and freezer etc etc, and was built to go places. As Pat did not think that after all that work the boat should sail without her, she went with the boat as far as the Bahamas and back to Montreal and then sailed to St Thomas USVI in 1979.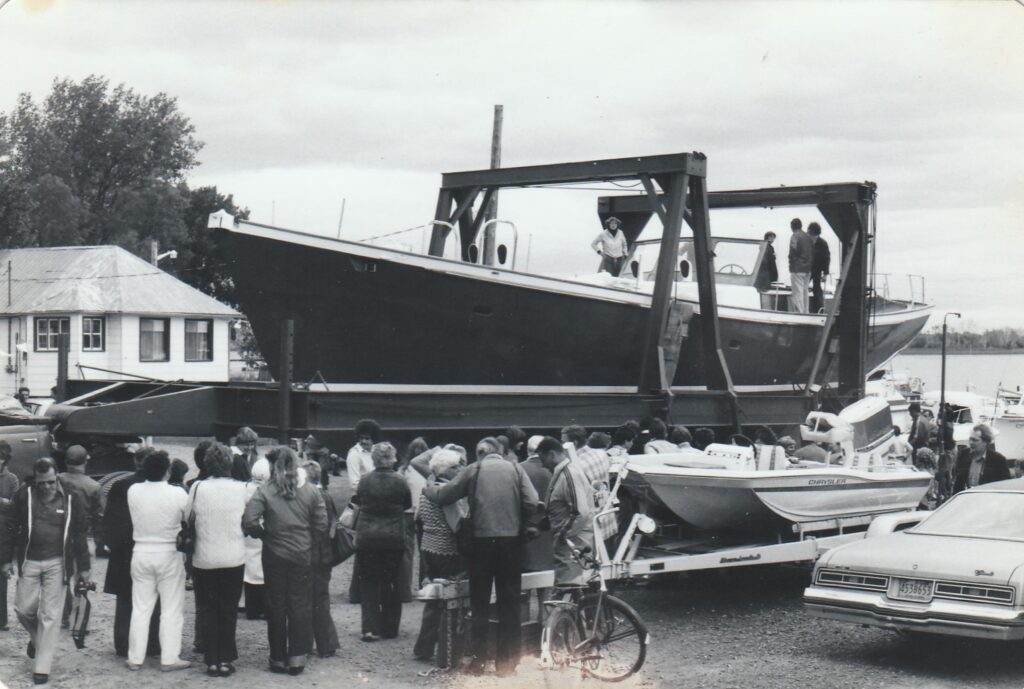 Funny how those silly mirror sunglasses were all the rage.