We have built many power boats. In the past diesel engines were the choice of our clients, but recently we have seen a move to lighter outboard powered craft and discussions about electric power. Some boats are better suited for electric power, hull shape and weight are deciding factors. If you are considering electric power its important to understand that it is still more expensive than traditional diesel or outboard power. The speeds can be similar, but the range is directly affected by speed.
Currently under Construction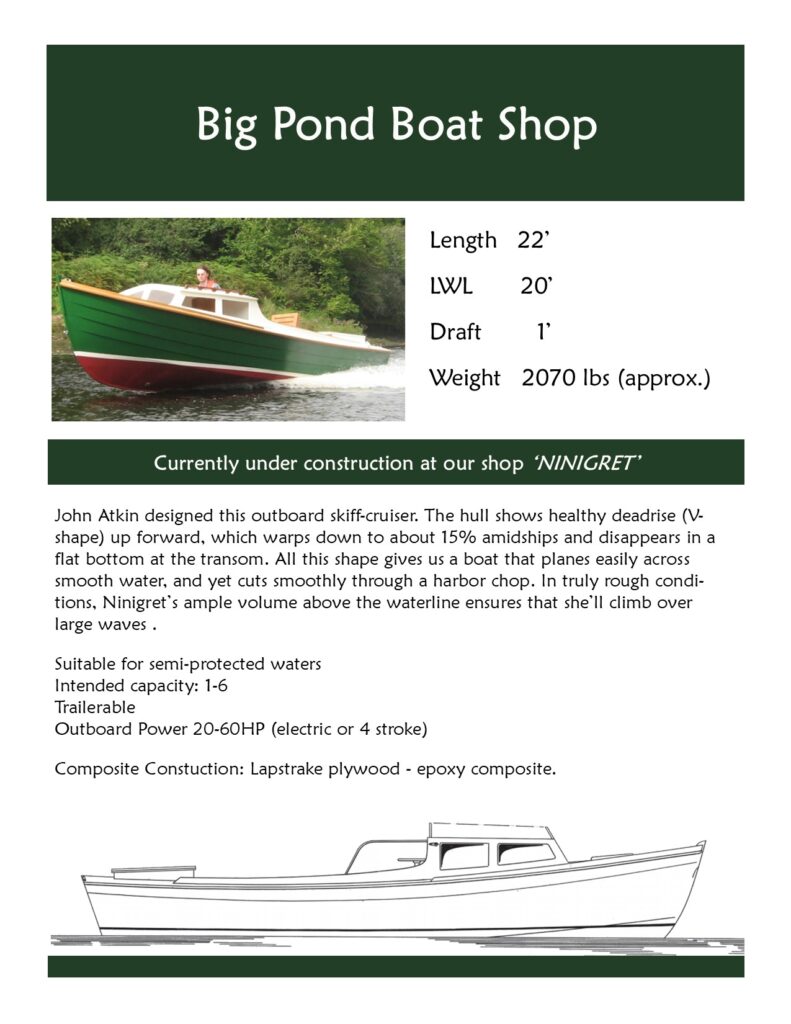 Photos of powered boats that we have built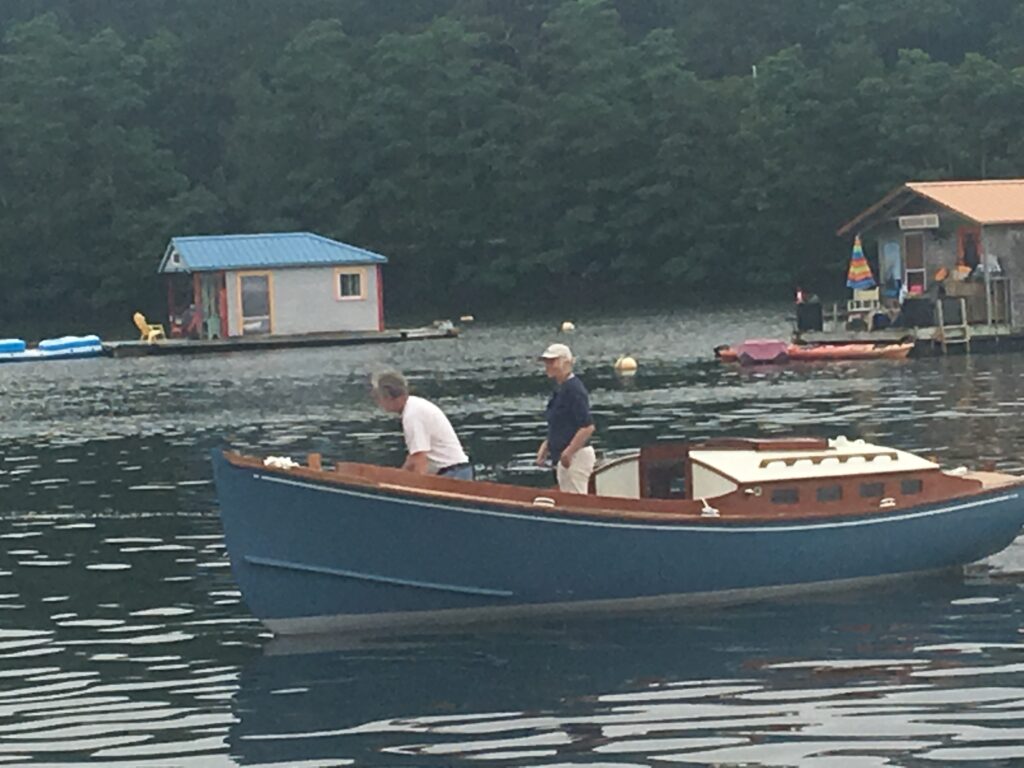 The Zimmer Utility Launch is a 21′ diesel powered picnic launch. The cabin has space for a bunk and a toilet. This is a fast responsive boat.