Build your own boat from one of our high quality pre-cut marine plywood kits from DUDLEY DIX YACHT DESIGN

CAPE HENRY 21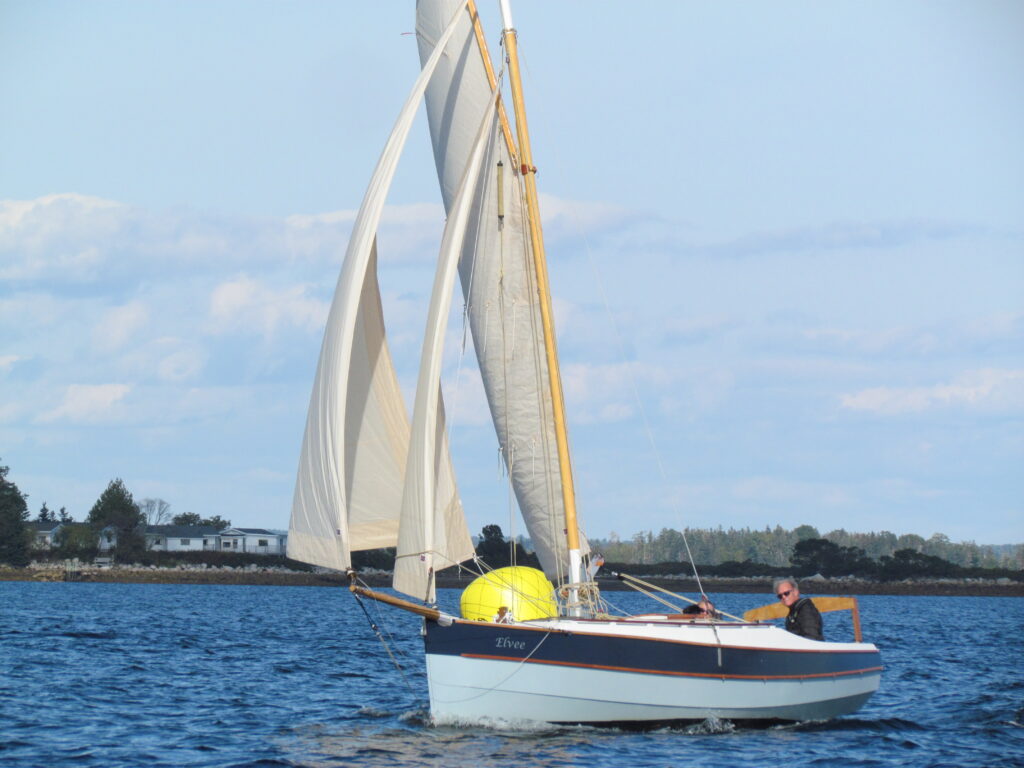 Cape Henry 21 Elvee, sailing in Mahone Bay
The hull is styled after the traditional sailing craft of England. It is lapstrake plywood in construction, with carefully proportioned curves and strake widths to produce a pretty hull. The Cape Henry 21 is built over permanent plywood bulkheads and has a plywood backbone that runs from the stemhead through to the start of the centreplate case. The backbone and bulkheads interlock into each other egg-crate fashion, making set-up an easy task. This backbone provides longitudinal stiffness to the forward part of the hull. The centreplate case and a solid timber shallow full keel, which runs through to the engine well against the transom, provide stiffness to the rest of the hull.
Length 20'11"
Beam 7′ 11″
Draft Board up 2′ 4″
Draft Board down 5′ 9″
Approx weight 2600lbs
Click here to find out more about the Cape Henry 21 and available options
Big Pond Boat Shop can supply for the Cape Henry 21 :
Plywood kit
Epoxy & Fibreglass Kit
Spars and Sails
Custom hardware
Completed boat to specifications of owner
PAPER JET 14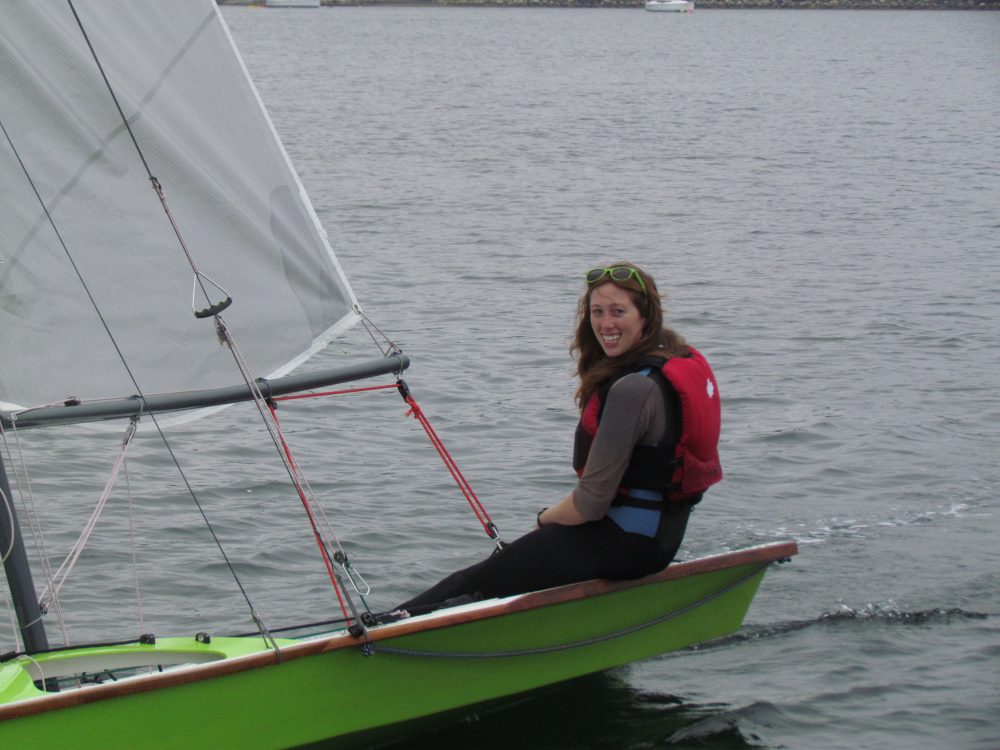 Paperjet Screecher, sailing in Mahone Bay
A great dinghy design, modern performance skiff concept with some traditional touches. Grow your sailing skills without changing boats – 3 rigs in 1 boat!
• Paper Jet Lite – Free-standing unarig
• Paper Jet Standard – Add standing rigging, jib and trapeze
• Paper jet Turbo – Longer topmast, larger mainsail, add bowsprit and asymmetrical spinnaker – a powered-up performance skiff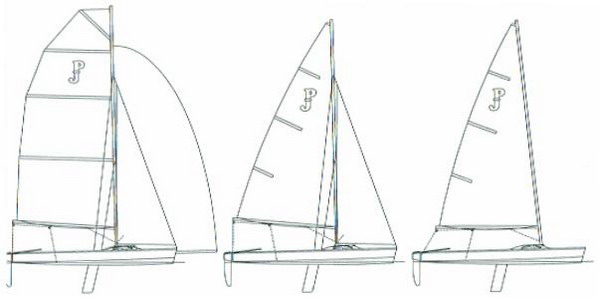 -Wet deck – open transom for fast draining
-Stitch and glue plywood – within the abilities of reasonably skilled amateurs
-Built over lightweight interlocking ladder-frame – strong and light
-Simple hardware layout – great training boat
-Traditional rigging features – reduced hardware and cost

PAPER JET KIT
Plywood components are CNC cut from six sheets of 4mm BS1088 Okoume marine plywood. Plans are included with the plywood component kit. Read more about the Paperjet
Big Pond Boat Shop can supply the following for the Paperjet
Plywood kit
Epoxy & Fibreglass Kit
Spars and Sails
Completed boat to specifications of owner

ARGIE 15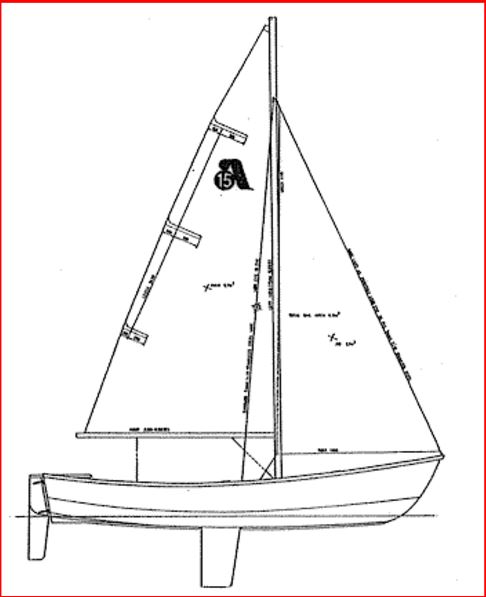 The Argie 15 can be rigged with a Lug Rig
The ARGIE 15 was designed to be a versatile family fun boat. Essentially a 3 in 1 dinghy, she can be rowed, sailed or powered by an outboard motor of up to 9.9 HP. The construction method used is stitch and glue which eliminates most of the framing normally used in boat construction and results in very light structural weight. The weight of a completed hull is approximately 70kg. Find out about the Argie 15
Length 15'5″
Beam 6′
Draft Board up 5″
Draft Board down 2′ 8″
Approx weight 220lbs (with side seats)
Big Pond Boat Shop can supply the following for the Argie 15
Plywood kit
Epoxy & Fibreglass Kit
Spars and Sails
Completed boat to specifications of owner
We can supply many other Dudley Dix kits, check out the plans and kits available at https://dixdesign.com