Yes another Catboat! Launched May 2001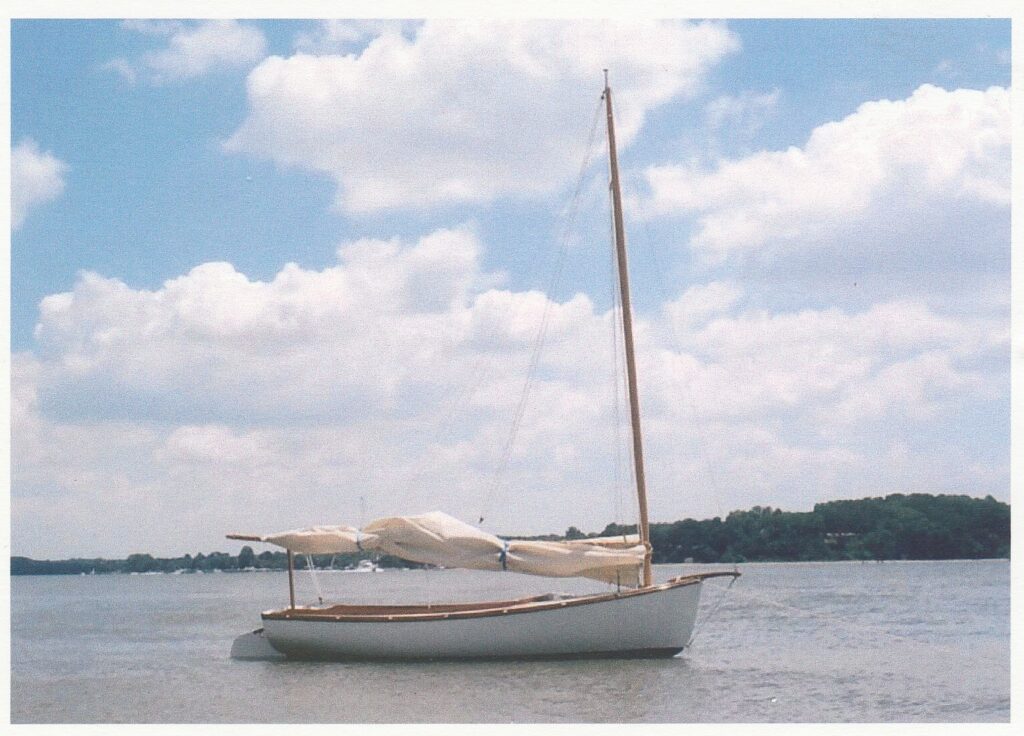 This time it is a Marsh Cat designed by Joel White. We were very excited to get the commission from the USA in 2000. The Marsh Cat is 15′ day sailor with a centreboard. The owner to be had some modifications in mind for this lovely boat, in particular a 'mast launch' to make it easy for him to put the mast up himself, a longer mast and lighter sail cloth to accommodate light winds on Chesapeake Bay, and a shoal draft rudder instead of the kick-up rudder in the design.
Construction was from 3 layers of 4 mm marine plywood, the exterior was sheathed with 10 oz fibreglass cloth and epoxy resin and the transom was varnished mahogany. The coaming was varnished mahogany and the floorboards were teak. The bronze fittings were cast at Lunenburg Foundry from patterns that we created according to the design. The bronze blocks were supplied by the owner, and were our introduction to the beautiful work of Jim Reineck.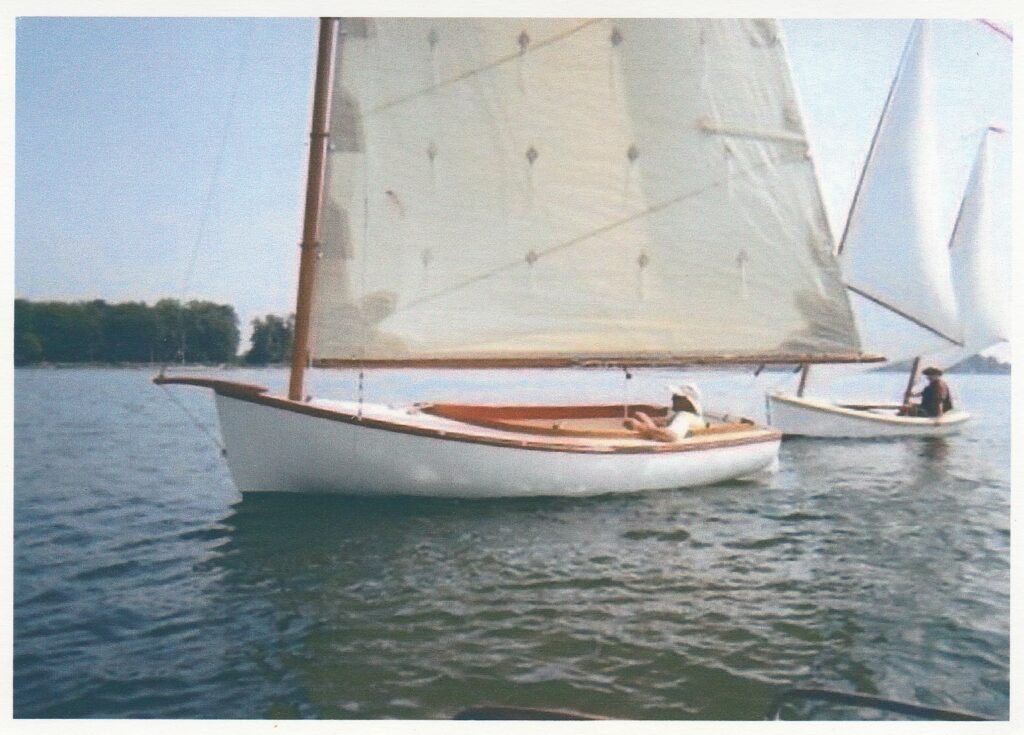 Michele Stevens Sailloft was commissioned to make the sail out of classic cream, and we exhibited the completed boat at the 2001 Halifax International Boat Show. This was a lovely project with a great owner who took her back to the Chesapeake where we hope Marsh Cat Jane still sails.