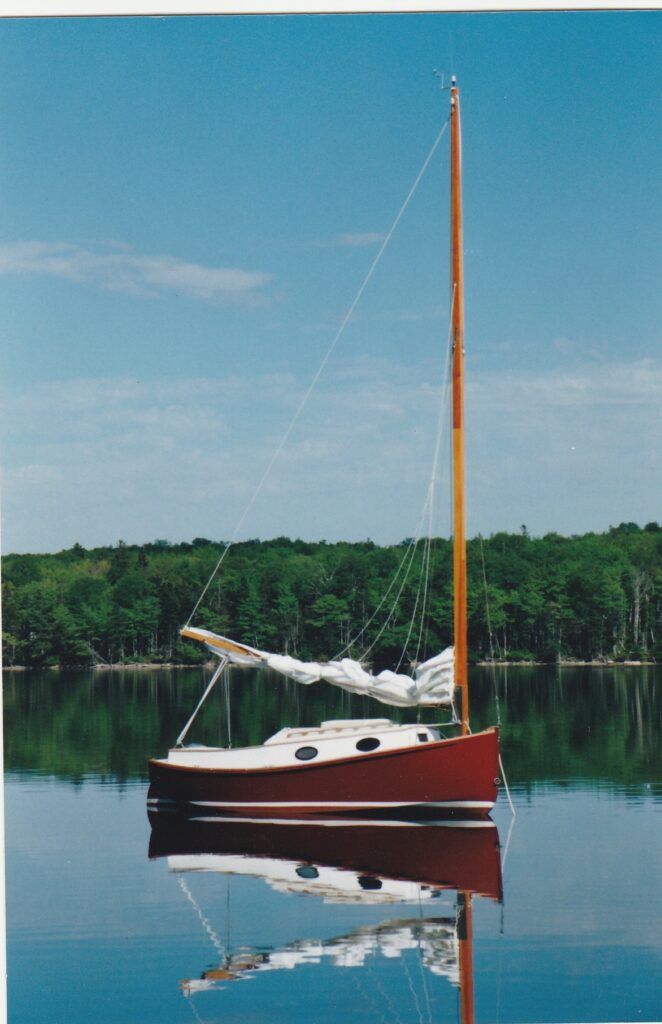 In the fall of 1997, our friend and colleague Greg Silver thought that we should create a Catboat fleet and offer charters. He drew up some beautiful marketing plans for his vision: Stay and Sail, which used accommodations around the Bras d'Or and sailed the Catboat Fleet. His vision also had ideas about flotilla cruising, where guests would sail several of the boats together, ending up in a different destination together each night. Click here for the original brochure from 1998. Once again we almost had all the pieces, we already had one Catboat, and a Bed and Breakfast! Greg had another Catboat and he ordered a 17′ Charles Wittholz Catboat.
This was a plywood Catboat, and would have a Marconi or Bermuda rig…no gaff. The chine plywood construction is marine plywood on douglas fir frames and chine logs
This Catboat has an outboard engine, room for two to stay, a head, and in a fit of inspiration, Greg designed an outdoor galley complete with sink, water pump, dish storage, one burner stove and fitted icebox which all fitted in one of the cockpit lockers.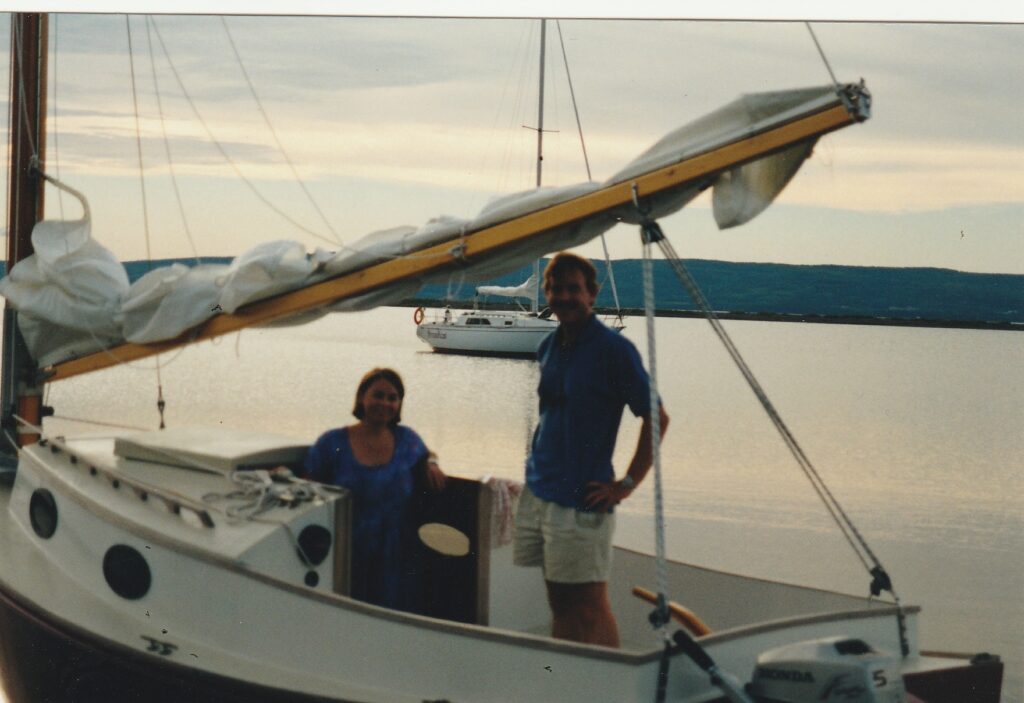 Named Cat Breton, the little boat went to the Halifax Boat Show in 1998 and again in 1999 advertising charters on the Bras d'Or Lakes. Cat Breton was sold to her second owner in the early 2000's.
That same winter we received an order for a Phil Bolger designed Gloucester Light Dory. The Gloucester Light Dory or the Gloucester Gull is possibly the prettiest rowing Dory you will ever see. It is even called Phil Bolger's 'Ticket to Heaven'. The dory is also built of plywood. We have built three of these lovely boats, they are a delight to build and to row.